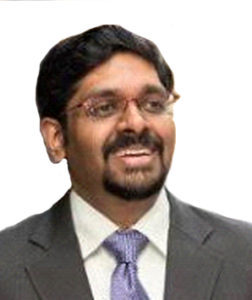 Sujit Raman is an admirable presenter with highly expressive oratory skills that he carries into his training programs.
Sujit is a corporate trainer, life skills speaker, business consultant and soon-to-be author
His attention to detail and relentless efforts to come up with unique in-depth training content and an exceptional ability to deliver across a range of topics are testimony to his passion for training.
Sujit has over 15+ years of rich multinational experience which included leading Sales portfolios across industry domains including IT, Banking & Financial Services, Shipping & Maritime sectors
Sujit specializes in corporate training programs across a range of topics significant for various workgroups or departments and uniquely customized to help Manage Effectiveness in the areas viz; Thinking Patterns, Business Communication, Conflict Resolution, Leadership Styles, Sales Negotiation, Customer Experience to name a few.
Sujit is passionate about designing newer content and delivery methodologies for his various topics in corporate training to benefit as many organisations. He emphasizes on being a keen learner at all times and participates in as many trainings delivered by experts in the industry.
Sujit believes that "Growing wiser through learning/training can beat just growing older in life"
Sujit has the following training certifications to his credit to name a few viz;
# Master Diploma in Training from the Indian Academy of Training & Development (IATD)
# Scotwork Advancing Negotiation Skills Course from Scotwork North America,Inc. Parsippany NJ, USA
# Power Messaging for Sales Conversations by Corporate Visions Inc, USA
# NLP Subconscious ReImprinting Master Practitioner Program from Midas Touch NLP
Sujit is fluent in multiple Indian languages including English, Hindi, Tamil and Malayalam.
"Outside of his training schedules, Sujit helps startups as a business development consultant, writes articles to newspapers, indulges in creative scripts for stage shows, a classical vocalist and a stage compere whenever the opportunity presents itself!"
Helpline   : 98408-56275
Email ID  : [email protected]
Linkin ID :Linkedin.com/in: sujit-raman-979b82116